Here is a list of local independent clinicians I highly recommend. They are also people with whom I routinely coordinate care.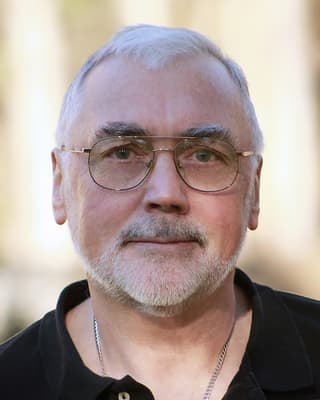 Brian Hainstock, LCSW
(267) 528-0937
Brian Hainstock is one of my mentors, and I have worked with him for over a decade. He has 30 years of experience as a psychotherapist. He is available on Tuesdays and Fridays at our office (1315 Walnut Street). We collaborate weekly, and when necessary Brian and I can meet at the same time with patients, and their families, to facilitate treatment.
Marcus Krohner, LPC
http://www.marcuskrohner.com
Marcus and I have worked together for about 8 years. Marcus offers an integrative style of practice, incorporating various psychological, biological, social/cultural and spiritual modalities into treatment. He is consistent and thoughtful. We are in the same office building, and we have been able to meet together with patients when needed to facilitate a treatment plan.
Michael Ascher, M.D.
https://aschermd.com
Dr. Ascher and I have collaborated for about 5 years. He specializes in treating anxiety, depression, attention deficit hyperactivity disorder, relationship problems, grief, and trauma. Dr. Ascher's practice is typically at full capacity and he can accept new patients on a very limited basis. Dr. Ascher has been an incredible resource for me and for his patients. He has offices in Rittenhouse Square and Bala Cynwyd.
Karen Eubank, LCSW
(609) 607-7625
Karen Eubank and I have worked together for over 10 years. She specializes in Cognitive Behavioral Therapy, teaching strategies that can alleviate symptoms immediately. She is a certified Yoga instructor.
She has significant experience working with college students. She is in Haddonfield, NJ.
Valerie Braunstein, Psy.D.
http://www.phillypsychology.com
Dr. Braunstein and I have been collaborating for about 5 years. She specializes in evidence-based treatment methods such as CBT, ERP, and others. Dr. Braunstein and I can coordinate care easily as needed. She is located at 255 S. 17TH Street.
Katie Cornwall, LD, LDN
http://www.balancednutritionllc.com/team/katie-cornwall-rd-ldn/
Katie and I have been working together for the past year. She has 9 years of experience working within the eating disorder and mental health field. Katie also has experience with diabetes, sports nutrition, and weight management. She is located in Newtown Square.
Joanne Perlstein, Ph.D.
(215) 564-4669
Dr Perlstein and I have worked together for over 5 years. She is a practically focused therapist who uses CBT techniques enhanced with other forms of psychotherapy she has studied. With over 20 years in practice, she is a reliable and available resource for her patients. She is at 1518 Walnut Street.
Eric Spiegel, Ph.D.
http://www.ericspiegelphd.com
Dr. Spiegel and I have recently begun collaborating. He uses a range of psychodynamic, interpersonal, cognitive and mindfulness approaches, honed over ten years of experience in hospital, university counseling center, and private practice settings. When appropriate, he offers integration of hypnosis with treatment. Dr. Spiegel is in Rittenhouse Square and Bryn Mayr.
Michael Kowitt, Ph.D.
(610) 660-9791
Dr. Kowitt is located in Bala Cynwyd. He is a Psychoanalyst, with the distinction of being a training analyst at PCOP. His primary interests are adult psychoanalysis and psychotherapy, diagnostic testing, forensic evaluation and couples therapy.
Leon Neubauer, Ph.D.
https://audubonpsychologicalservices.weebly.com/
Dr. Neubauer is located in Cherry Hill, NJ. I have known, and been worked with him, for six years. He specializes in stress and anger management, dealing with life transitions, parent consultation, as well as several other topics. Dr. Neubauer and I are able to easily coordinate care.
Jay Segal, LPC
(215) 563-2882
Dr. Segal is located in Philadelphia. He and I have been coordinating care for about one year. He specializes in understanding identity and life transitions.
Jeremy Frank, Ph.D
http://jeremyfrankphd.com/
Dr. Frank is located in Philadelphia and Bala Cynwyd. He is a certified drug and alcohol counselor (CDAC). I have been coordinating with him on clinical matters for almost 10 years.
TJ Walsh, BFA, MA, LPC
http://www.tjwalshtherapy.com
TJ and I have been coordinating care since working together at the University of the Arts Counseling Center. He typically works with young couples who are struggling to connect with one another and individuals who find themselves stuck in place.
Rose Skeeters, LPC, PN2, NCC
https://thrivemainline.com
Rose and I have been coordinating for about 2 years. She is both a licensed courselor and nutrition coach. The thrive philosophy: "We help adults and teens learn to manage their emotions to gain relief from emotional pain and intensity, to create more meaningful relationships, and to decrease relationship conflicts with friends, family, and romantic partners. We also help adults and teens struggling with disordered eating to redefine their relationship with food and their bodies."
Josh Dodes, LCSW
http://philadelphiapsychotherapist.com/
Josh and I have begun coordinating care as of 2019. His approach to psychotherapy is to provide a warm and safe environment where he listens carefully and works with you to understand and resolve the issues you are struggling with. He believes the best psychotherapy is a collaborative process.